Check out some of these awesomely useful gifts that are great for any occasion!
Christmas – Birthday – Wedding – New Home- Baby Shower – Engagement – Anniversary – Just for the heck of it !
GOOOOD MORNING WORLD!
When I moved across country just a few months ago, I got a big reality check on what items I owned that are awesomely necessary and others that needed to say hello to my friend Goodwill, or even worse, la basura!! (that's trash for all my Colorado friends who are not familiar with my TexMex background =)
Below are a few items that survived the journey and are 100% necessary to my activities of daily living!!
1. So this first must-have item assumes that most of my readers drink wine =) If you don't, that's okay because I'm sure you know somebody who does and being that I am  a wanna-be-wine-connoisseur (and more importantly work with sick people who can sometimes drive me cray cray), this item is not only useful but keeps me sane…
Without further ado,  The Stemless Wine Glass. I love these because you can put them in the dishwasher, they take up way less room,  you or your guest are less likely to spill the wine and it serves the purpose of containing my grapey goodness!! I could probably even go for some fancy seasonal silver ombre ones like shown below, I mean… they will always be put to good use!

2.  Personalized cutting/cheese board
This was one of my faaavorite personalized wedding gifts (thanks again Courtney!!) I loved it so much in fact that I gifted my mom one too (pictured below) …who apparently thinks it is too nice to actually cut on, but that is besides the point! Can you tell I was watching the Game of Thrones series when I ordered this =)  Anyways, who doesn't like a little bit of cheese with their wine am I right?? These days  I'm currently into sharp white cheddar!! ps. You can often find dealios on these with Groupon!!
3. Flatware
Flatware is always a great, practical gift that most people never think about buying for themselves (eh hem, muah). And of course, how are you going to cut the cheese, on your new cutting board that you are enjoying with your wine?!? Can you picture my at home happy hour scene right now? This scenario could be yours too 😉
I was recently sent a sample flatware set from  Liberty Table Top and I am glad I decided to pinvestigate this situation. I use to think all utensils were made the same, but that is just not the case after using and comparing them side-by-side. When it comes down to flatware, there are only really three things I have discovered that matter to me…
1) Durability, 2) Style &  3) Shine
Just at first glance, do you have a favorite or the three??
Well, two of those spoons are from my mismatched college collection back in the day and the more stylish, shiny spoon on the far right is from Liberty Table Top's Pearl Collection .
Liberty Table Top Flatware makes their utensils from the finest quality 18-10 nickel/chrome stainless steel and I'm assuming this is what makes the utensils soo shiny and lustrous =) =).
The nurse in me also enjoys the fact that all of the stainless steel is tested for lead and other toxic trace elements to ensure you know exactly what you are putting in your mouth 😉
>>>perfect gift for my future niece>> BABY LIBERTY SPOON TWO BACK… Did I mention Liberty Table Top is the ONLY  manufacturer of flatware in the USA (YAY!!)  I am really digging the complete Pinehurst  & Annapolis Collections

I don't think this needs any explanation.. We have all been in a situation where we are out and desperately need some more juice for our phone!. This little nugget is compatible with most smart phones and micro USB devices with a battery Capacity of 1,000mAh (which to be honest, I'm not sure how mAh equates to time…anybody??) Either way, I can think of more than a few times when this would have come in handy.
5. The Crockpot
As simple as this item may seem, you gotta love it and definitely have to have it!! I mean, what else can you throw a bunch of rando items into before work, let sit for hours, than come home and your house smells aaaahmazing?!? Betcha didn't know that Kohl's even sales some with fancy designs eh?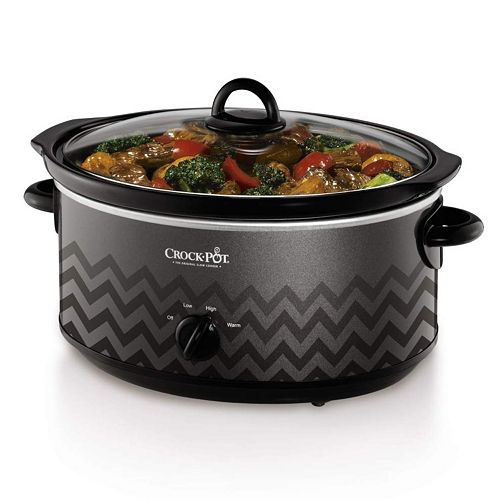 Another handy idea, be the Betty Crocker influence you never thought you could be and give this away with a crockpot cook book! My hubster would love for my crock pot  repertoire to be expanded =)
6. Just click here for my FAVORITE things in 2014.. I wouldn't want you to miss out on any of these gift giving goodies!!
For all of my entertainers out there, this is just too practical and cute to pass up! Also a great way to prevent spreading germs with multiple grubby hands reaching in one bowl 😉  Less dishes = successful Wine Down Wednesday meetup!
8. The Gift that Keeps on Giving
Give the gift that keeps on giving ,  like a year member ship to a monthly wine club, kid's museum, amazon prime subscription, dance lessons or subscription Box idea such as: Birchbox (makeup madness) Umba Box (fun crafts), Love with Food (snacks), For the Makers (fashion-forward jewelry projects), Kiwi Crate (moms +kids crafts), Craft Coffee, BarkBox (my pup's dream box)
9. D.I.Y Medicine Cabinet
This is something nobody ever thinks about until they are not  feeling so hot, but boy will they be thankful for you when they need it. Last year I put together a little D.I.Y medicine cabinet for my family's white elephant exchange that contained all of my favorite go to OTC meds and first aid gear like: Ibuprofen, Tylenol, Benadryl Dayquil/Nyquil combo back, BC Powder (the best for migraines and cramps!!>> side note. contains Aspirin so keep away from the kiddos), Pepto, Flonase, Zyrtec, Robitussin,  bandaids,  rubbing alcohol, gauze,  steri strips, neosporin, ect. (I forgot to take a picture at the time, but I just bought a plastic container from Walmart and stuffed it with the goodies mentioned above)
10. Face Mug
I know this may be a stretch, but if you loooooove warm home-made chocolate chip cookies and a glass of milk like me… THIS IS AWESOOOME !! It helps control the amount of cookies you eat too because it can only fit about three meaning you have to get off your big bum to eat more =) I also think this would be great for some soup and crackers, popcorn and candies during a movie night or hot coco and peppermint chocolate bark!
11. Edible Ink Pens
The crafty side of me could not resist this clever pressie. Back to my love of cookies, it is even more fun to consume them when they are all fanced up & decorated! I suspect this could be a fun Elf on The shelf  or party game opportunity  as well…. 😉
12. Ghirardelli Chocolate Basket
Lets face it, unless you are a diabetic or allergic to chocolate, this present is IRRESISTIBLY awesome and great for all ages. And if you are one of those people who allegedly does not like any type of chocolate (dark, milky, white, peppermint, caramel, ganache, flavored, ect), than we just can't be friends because you are clearly prejudice… although who am I to judge because I'm pretty much an addict !!
13. D.I.Y Coasters
I think we have already been through this with numero uno, but everybody drinks some sort beverage on a daily basis & ya gotta use a coaster to keep your furniture looking good. The other great thing about D.I.Y coasters… they are customizable, inexpensive, easy to make & cute!
14. Any of these 10 Awesome Beauty/Body Products that I use on reg! (some potentially good for stocking stuffers too)
15. Roomba, Scooba or cleaning service!! 
Did I ever tell you about the time I won a Roomba in college being in the audience on the Dr. Phil Show? What was even more epic, my roommate was in the audience as well so we came home with two dueling Roombas in our apartment!
Since then  my Roomba has died for unknown reasons (potentially the hard life with the suspect 20yr old shaggy apartment carpet), but I so desperately want another one. I'm also very interested in the Scooba (a robot that sweeps, pre-soaks, scrubs and squeegees hard floors, eliminating the need to sweep before scrubbing ). I will also admit I miss the ladies from my previous cleaning service and I would be delighted to have any of these options available again in the near future (wink, wink)!
16. The Book,   Creating Really Awesome Free Things: 100 Seriously Fun, Super Easy Projects for Kids
So I may be slightly biased on this one, but my seester is a master crafter & author of this fun craft activity book for kids. This would be a great pressie for kiddos, moms, teachers, your babysitter, soon-to-be-momm or does doting auntie of super fun nieces and nephews ring a bell =) =) Click the link above to place your pre-order now =) =)
Happy Gift Giving!!