Greetings Blogger World!
I know I know, it has been a while, but I got a good summer craft to talk about today. A while back before Christmas, I helped my cousin Shannon (who is in some sorority @ Alabama) make a cooler for a date party (I was never in a sorority but apparently making your date a cooler is standard protocol?!?). However, I'm not posting until now because on the off chance her date was an avid pinvestigation reader I would have spoiled the whole thing, ha…)
Now you might be thinking, how is this relevant to you… but, a cooler is a great gift to give in the summer, just maybe not so fratted out!
Any who, some girls get crazy with these coolers and spends lots of their parents dinerio pimping them out.. (If you have a daughter in a sorority you might pay close attention and save yourself some money here=)
Supplies:
cooler (I think it was from Wal-Mart)
paint color of choice (don't forget to use you 40% off coupon @ Michaels or Hobby Lobby!)
paint brushes
letter stencils
modge podge
1 section of sand paper
printer with ink (or access to one)
Directions: (F.Y.I… I did not get intense and prep or prime this cooler. I only used the sand paper to create the light blue color above the fratabronia mountains..If you would like to prep your cooler, do check out these some tips at Sorority Sugar… personally, my thought was all the guy really cares about is what comes inside the cooler right?
Since my aunt and I primarily worked on this thing and weren't really hip with the Greek life, google and/or pininterest helped us determined what the frat boys were up to. For instance TFM…
TFM= Total Frat Move… easy enough right. I just free-handed the simply sailboat and stenciled on some letters.. next I used a blowdryer so I wouldnt smudge the paint and moved on..
Fratabronia= (per the urban dictionary)
 Fratabronia : is a brotherhood of countless men across the country. Most, if not all, can find their roots in Indianapolis, IN. The Fratabronia, herein referred to as the frat, represents the essence of what it truly means to encompass all that is man.
Here I just used some blue painters tape to make the mountains (if you really care you can try to resemble them to the Patagonia mountains, but I was definitely not that intense). Blow dry and move to next side
The Fish:  Here I simply just printed the logo off a computer from a popular frat brand of clothing, Southern Tide (there is also Vineyard Vines & Polo logos that would be easy to modge podge on as well) and used modge podge to glue it to the cooler.
Keep Calm and Green On: 
My aunt and I were running out of ideas for the last side… Keep Calm and Carry On was a popular saying at the time and we just made it fit. We also considered
Got Greek? 
If you get stuck here are
58 other saying you could greek out
The Lid: Unfortunately, I don'thave a picture of the lid of the cooler, but my cousin painted a big bow.
After everything is dry and you are done painting, you can seal your beautiful piece of work with modge podge or spray from Krylon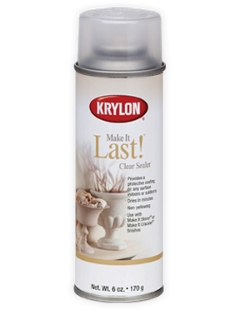 Moral of the story: for most guys… it matters more what's on the inside the cooler than on the outside… =) And if this isn't the case, perhaps you should re-evaluate your date!
Hope this helps